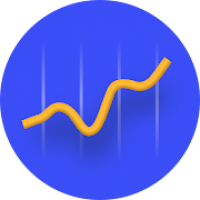 Minimalist Productivity Launcher for Focus & Goals
Rating: 5.00 (Votes: 1)
Welcome to the Productivity Launcher ⭐️
Tired of the clutter? Want to take a shot at being more focused?
Let's help you on your goal to digital detox and live a life free from unwanted distraction!
Why use this launcher:
🔥 To enhance your productivity and focus by using minimalism at its best
🔥 Creating deliberate friction to decrease your screen time and save your life
🔥 Focus on what matters - only the core apps you really need are on the home screen
🔥 Plentiful customisation options - tweak it as you like it
Features List
:
✅ More than 20 themes - including light & dark themes
✅ More than 20 custom fonts to choose from
✅ Renaming apps to make them contextual
✅ Hiding personal or secret apps
✅ Battery percentage indicator
✅ Quick Access to Clock
✅ Icon Packs support
✅ Quick Access to Calendar
✅ Phone call widget for Urgent Moments
Why you should abandon regular launcher instantly:
❌ The flashy and vibrant icons are screaming at you to click them!
❌ You are bombarded with infinite apps on a single screen when you swipe up!
❌ Gestural navigation becomes a habit - you subconsciously use more phone than you intend to!
❌ Infinite scrolling "news" feed is just a swipe away!
❌ Negligible customisation available - just try hiding time and date on your home screen!
Disclaimer:
Your data. Your privacy. We respect it. There is no unexpected fee, nor any advertisements. No data is collected.
Supporting Us:
📣 We're still in beta. If you'd like to support this indie project, do give us a shout out!
Thank you so much for using Productivity Launcher, please keep the feedback coming, the love is mutual ❤️
Based on 1 Votes and 0 User Reviews
Other Apps in This Category